WINTERSONG -- dances for a sacred season
 
ON SALE NOW
Don't miss our LIVE return to the stage!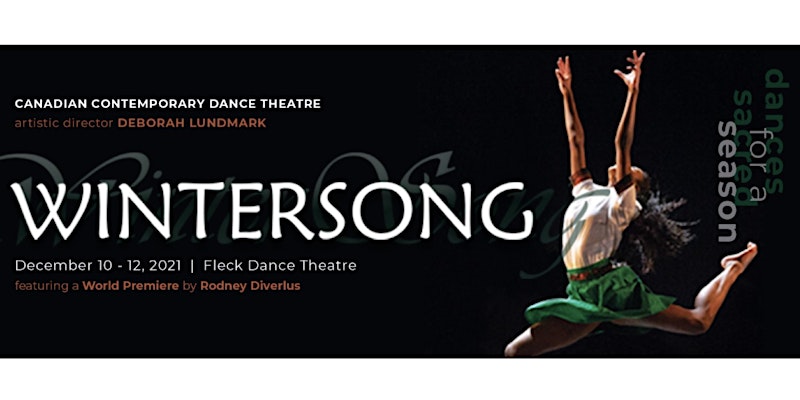 Celebrating 33 years of illuminating the solstice through dance featuring a world premiere by Rodney Diverlus and the stage premiere of Alyssa Martin's STAR SEED.
WINTERSONG warms the hearts of family audiences with a breathtaking tapestry of seasonal dance inspired by the world's rich solstice traditions. Also featured are Carol Anderson's beloved holiday classic Nowell Sing We, and Hanna Kiel's exuberant A Day of Light.
a thoroughly refreshing take on the season 
The Toronto Star
 
what all the works share is substance and artistic integrity
Dance Current
Fleck Dance Theatre | 207 Queens Quay W, Toronto, ON M5J 1A7
Friday, December 10 | 8PM
Saturday, December 11 | 8PM
Sunday, December 12 | 2PM
Date:
Friday, December 10, 2021 - 3:15pm

to

Sunday, December 12, 2021 - 3:15pm